Professional Pool Service and Repair in the Mid-South
Goin' Swimmin' Pool Service, very proudly provides superior pool service and repair for both residential and commercial pools. For more than 11 years, the professionals at Goin' Swimmin' Pool Service have been bringing the highest quality service to countless satisfied pool owners in the Mid-South area.  We work very hard to keep costs low while not compromising on our workmanship.  Being given the opportunity to work on your pool project is a privilege and we understand that you have many other options and companies to choose from. We very proudly stand behind our work as we maintain our five-star rating through quality work completed to your satisfaction in a timely manner. With an emphasis on follow up, we offer a 100% customer satisfaction guarantee.
The team at Goin' Swimmin' Pool Service offers expertise in a variety of areas.  We proudly invite you to visit our photo gallery of services and work.  You will find that Goin' Swimmin' Pool Service has the expertise and resources to tackle your project.  As always, feel free to call us and we will be glad to assist you over the phone.  We will be happy to visit with you to do an on-site analysis of your pool and provide you with a Free Estimate.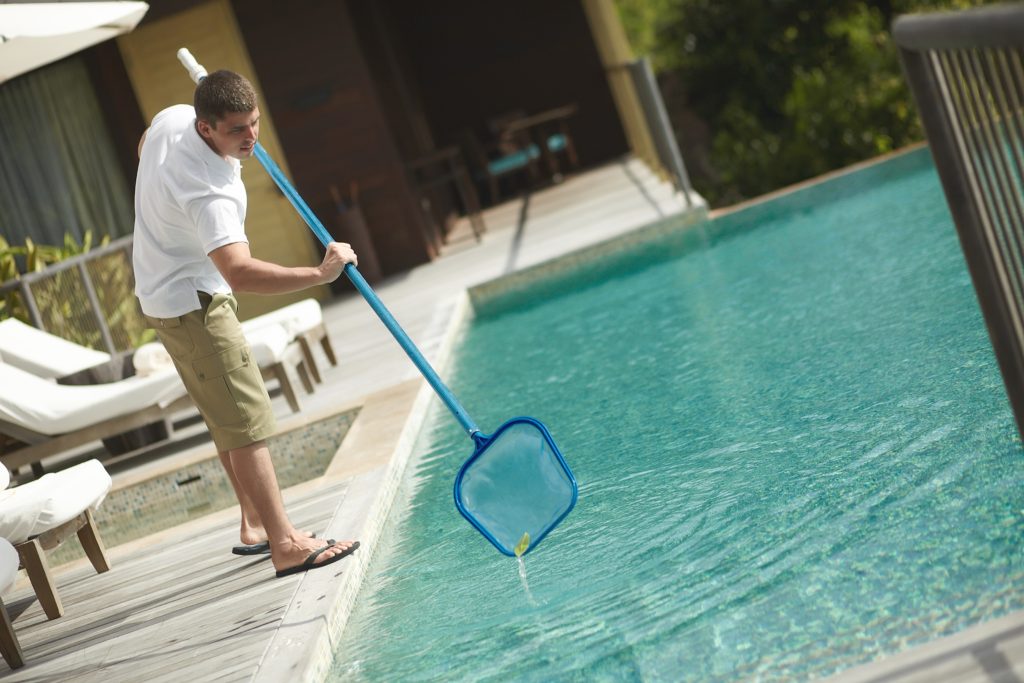 Goin' Swimmin' Pool Service was awesome. I got a call back within minutes of placing an inquiry. I had a visit to view pool within a couple of days. And the work was complete and to satisfactory within a week. Great customer service is a plus in my life and I will definitely keep their number handy for ALL POOL NEEDS.
Called Clayton from Goin' Swimmin' to put some life back into an old pool, they sandblasted, re-plastered, tiled, converted our system to salt and replaced our filter. They are trustworthy, honest and know what they are doing. No regrets here.
Goin' Swimmin' is amazing. They restored and bricked my pool in the winter at a wonderful pace but took their time in accessing what I needed done. They listened to what I had to say and took extra time if I had any questions. Recently they also tested for any leaks or areas water might have gone through when my husband and I were concerned about water levels in our pool. They fixed what I needed to get done. I love Goin Swimmin they are reliable and friendly.
Clayton and his staff are the best. They are Pro's in every way. We have used his pool repair service and now the maintenance program. Top Shelf and I highly recommend.
Goin' Swimmin' is one of the best contractors if found since moving to Tennessee in 1998. Honest, reliable, professional and reasonably priced. Clayton and Barry are a joy to work with. Now, if they only did handyman jobs.....
We are so impressed with Goin' Swimmin!! The weather forecast was grim and we hadn't closed our pool. We called Goin' Swimmin and they came to our house within 2 hours and closed our pool! Clayton and Barry made what could have been a nightmare a wonderful experience. Their experience and knowledge was obvious! While they were here doing a million things, they also had to correct a repair another pool company had made! We will use Goin' Swimmin for our pool needs! We HIGHLY recommend them! They were very knowledgeable, very helpful, and gave us numerous tips to help make our pool ownership easier. The prices are very reasonable. Thank you for giving us peace of mind during this horrible Memphis winter!
Best We've Found in Twenty Years
I expected to find many more swimming pool maintenance/repair companies than I found, and the number of companies reviewed online were meager. So, choosing felt a bit like a shot in the dark. The one well-reviewed company I found via Google is linked to the Service Magic website. The name of the company is Goin' Swimmin'. Its reviews are glowing. Without a close second, I called to schedule an appointment to open our swimming pool. From my very first phone call to today, many service calls later, the service has been excellent. I don't just mean that this company does a good job. Clayton and Barry go above and beyond the call of duty. They fit us in quickly during a hectic week to open the pool, and then they creatively and aggressively tried to resolve a cracked Polaris line as efficiently and inexpensively as possible. The process involved multiple trips out here (we are not on their way anywhere!), yet they were on it every step of the way. Beyond repairing and maintaining the pool perfectly, Clayton and Barry manage to be consistently friendly and accommodating. Though their cell phones ring non-stop asking them to be in four places at once, and though it is so hot and humid out there that it is easy to get cranky! These folks will give you their ALL. If every company were run this professionally, there would be no need for the Better Business Bureau!!